Ralph Lauren Creates Special Emblem for 2028 L.A. Olympics, Paralympics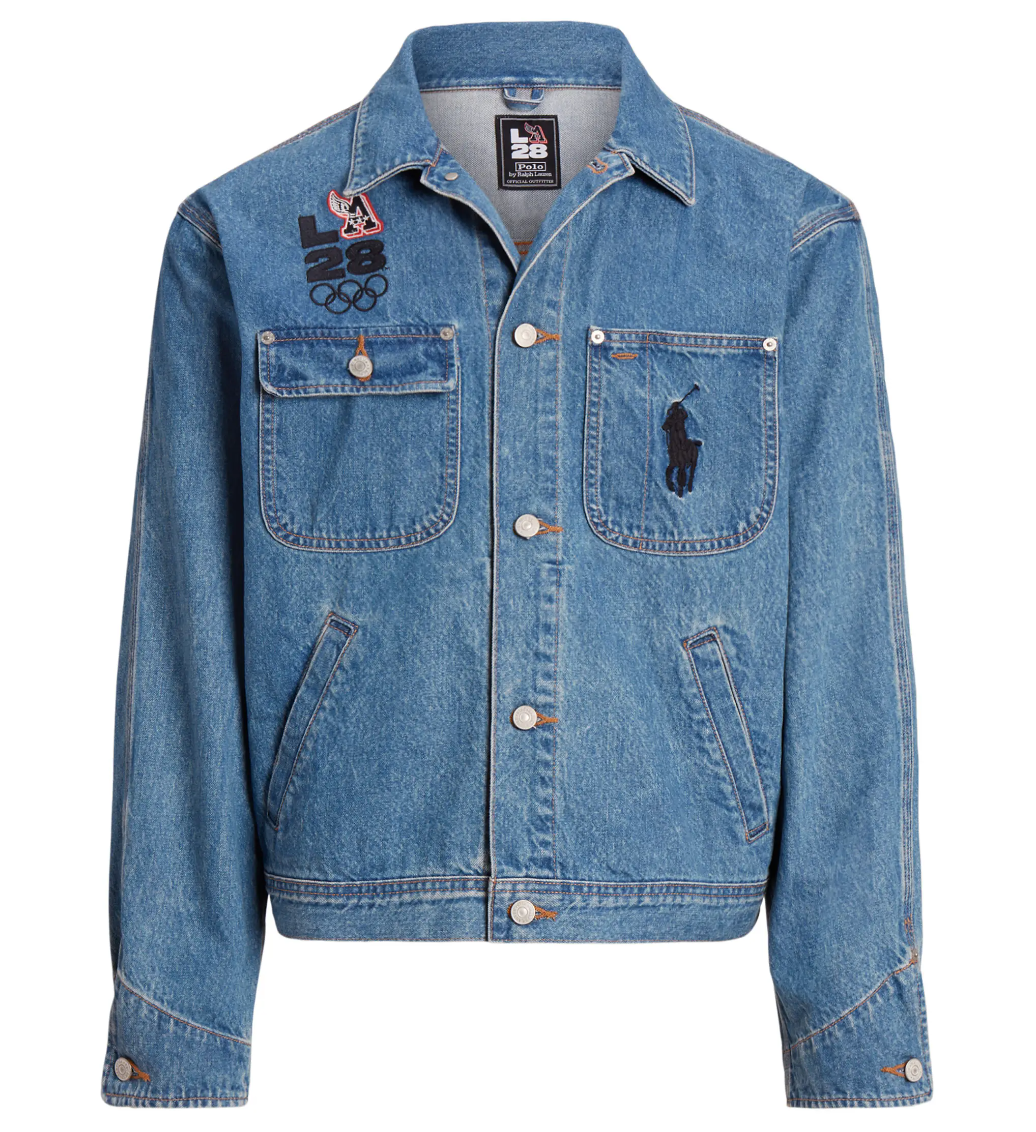 The logo features an updated version of the '90s-era P-wing symbol.
It's one year from the start of the Summer Olympics in Paris — and five from the upcoming Los Angeles Games — and Ralph Lauren is doing its part to drum up interest for both. On Tuesday the company is kicking off its expanded relationship with Team USA and LA28, a privately funded nonprofit organization that is organizing the 2028 Olympic and Paralympic Games, by releasing a special custom-designed emblem for the California edition. Ralph Lauren will be an official outfitter of the 2028 Games. The emblem features a black and red winged A, a reimagined look from the Ralph Lauren P-wing symbol popular in the '90s, set against black letters and numbers for the L, 2 and 8 along with the Olympic rings. This is only the second commercialized version of the logo in Olympic and Paralympic history. Last fall, Delta Air Lines, the inaugural founding partner, created its distinct version of the logo incorporating two versions of its widget. For Ralph Lauren, its version of the logo will initially be added to a denim jacket that will be sold online as well as at its Beverly Hills store. It will retail for $298. The Beverly Hills store, its flagship in Los Angeles, will also host an event on Wednesday night with Olympian Shaun White and other athletes to celebrate the unveiling of the logo.
To view full content and a better mobile experience, try
Calik Denim mobile application
Tags