Pangaia Teams With Fashion Editor Robert Rabensteiner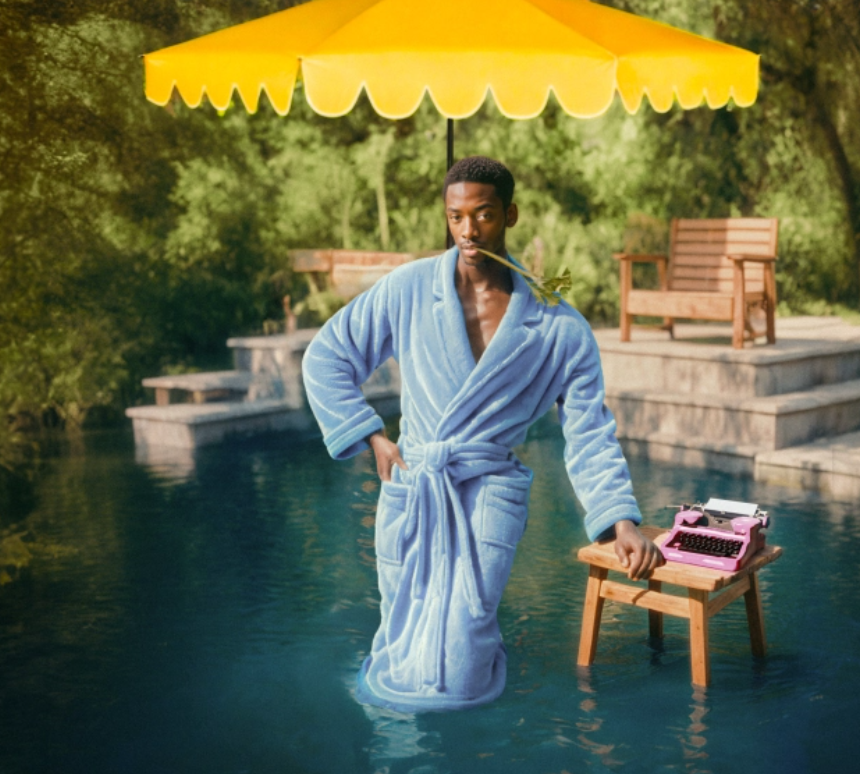 A leisurely after-bath capsule collection co-created by the brand and Rabensteiner dropped this week.
COOL BATH: Pangaia's latest collaboration is sure to provide cool poolside attire for when the sun sets. The material sciences company has teamed with stylist and former fashion editor at large of Italy's L'Uomo Robert Rabensteiner on a capsule collection comprising leisurely after-bath items. Made from organic cotton terrycloth, the range for both men and women includes a bathrobe, slides and towel, as well as tote bag and headband, among other items. They come in bright hues, such as lemon yellow, baby blue and pink. The collection is labeled as super absorbent, lightweight and soft, and it is treated with the odor-control trademarked Pprmint Oil. "I am delighted to be collaborating with Pangaia — a brand best known for being powered by nature and driven by purpose, design and science," Rabensteiner said.
To view full content and a better mobile experience, try
Calik Denim mobile application
Tags