Are These the Most Expensive Jeans in the World?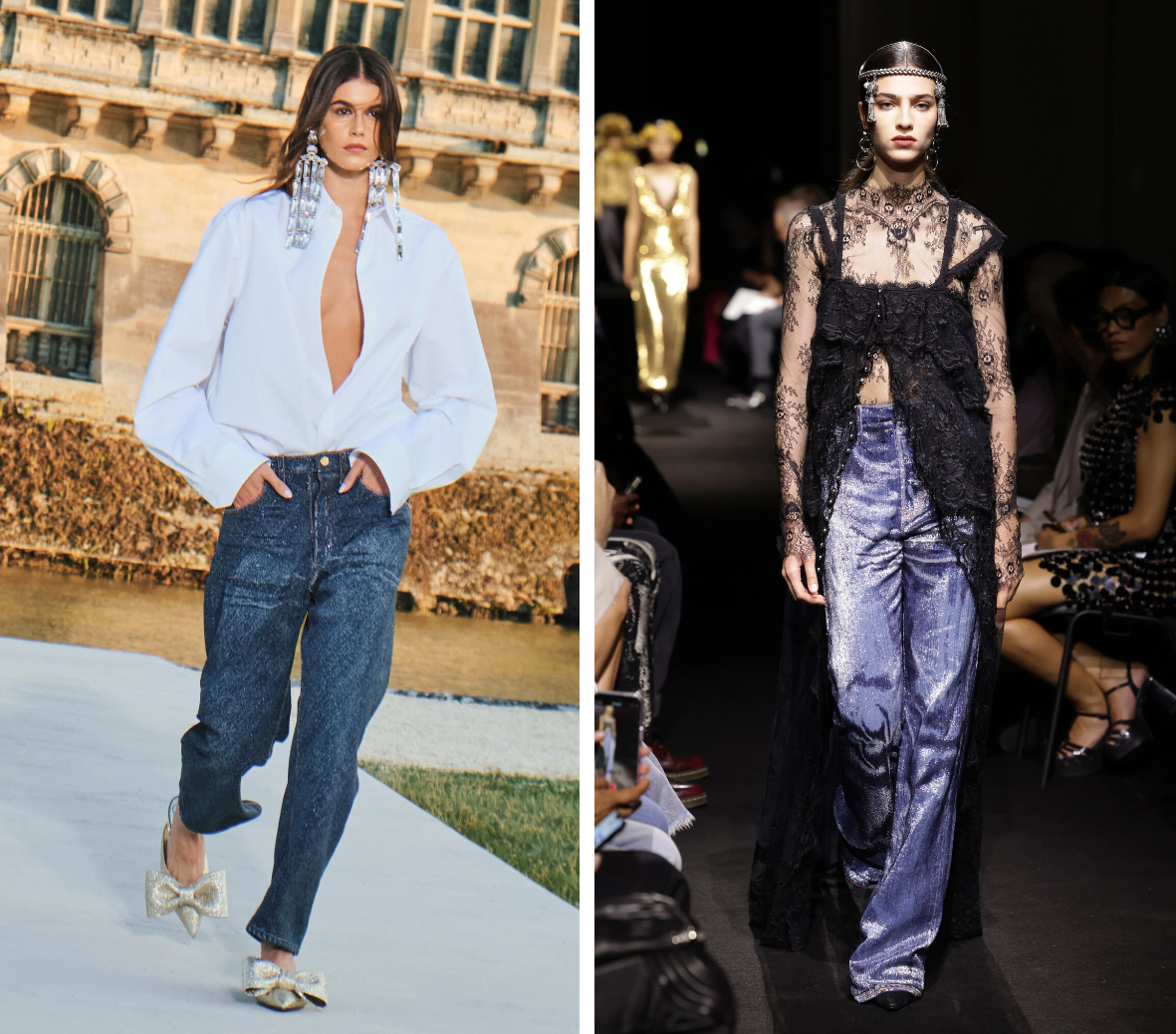 Valentino and Balenciaga make the case that sometimes the most spectacular clothes are the hardest to recognize — and replicate. Chanel takes it easy.
At around peak rush hour on the penultimate day of the couture shows a line of black cars snaked out of Paris, past grassy fields and factories 30 miles north to the 16th-century Château de Chantilly. Guests in brightly colored plumage were disgorged to teeter down a long stone walkway that opened to a vista of reflecting pools and manicured lawns set around a central fountain surrounded by a labyrinth of benches. That was where, as golden hour set in, a magic Valentino show began — with Kaia Gerber in a pair of jeans and a white shirt. Jeans? Granted, they weren't just any jeans: they were made from silk gazar entirely embroidered in micro beads dyed 80 different shades of indigo to resemble denim, but still. Abracadabra. They looked like jeans. Jeans — or their very fancy doppelgängers — have been the biggest trend of the week. Aside from those opening jeans, the Valentino collection also included upcycled Levi's from the 1966 rare big E edition appliquéd in gold, worn with a plunging sleeveless white shirt and a nubby knit coat in deep sapphire blue shrugged off to the elbows so it slithered behind like a train. There were more jeans, likewise made from trompe l'oeil beading, in the Jean Paul Gaultier collection guest designed by Julien Dossena, and lots of jeans in all stages of distress at Balenciaga, which also were not denim at all but oil-painted canvas that took two and a half months to create.
To view full content and a better mobile experience, try
Calik Denim mobile application
Tags