Choosing The Right Social Impact Initiative to Strengthen Your Brand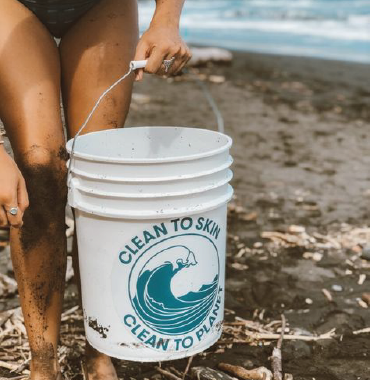 Brands and companies have a responsibility to be accountable, and because we know producing anything has an impact on the planet and people, it is essential to support initiatives that make sense for your brand.
The idea of using our businesses and investments to help society versus profit from them might seem like a new phenomenon, but actually, that's the reason business was created in the first place. Brands and companies have a responsibility to be accountable, and because we know producing anything has an impact on the planet and people, it is essential to support initiatives that make sense for your brand. Let's dive deeper into the role of businesses in society and how to choose the correct impact initiative to strengthen your brand. Let's rewind back in time the first corporate firm that was ever created. The New Standard Institute broke this down quite well. This business was formed to pool resources to develop large projects for the common good - think trains or hospitals. The business model was founded on our democratic society: people elect the government who would provide charters to be started for the people's benefit. This was called the stakeholder model since the public, the workers and the owners had a say in all the corporation did. Sounds pretty idealistic! But, in the 1970s, the economist Milton Friedman told everyone that business had only one social responsibility - to raise profits. This was called the Shareholder Primacy Model and so business was changed forever. From companies working to make the world a better place, to making the most money for their shareholders. But, we have returned to a world where our minds are changing with over 3500 B Corp certified companies worldwide and brands founded on their ethics and morals. This is a sign that, once again, we are at a time where it is popular to use business for the greater good. But, there are so many social and environmental initiatives to support; how do you choose the right ones to support that makes sense for your business? First of all, take a look at your entire supply chain to see where exactly you are making an impact. The first step is raw materials: where are you sourcing from? Is your cotton coming from an area with little rainfall? Maybe you should support a reforestation project to help restore soils or a clean drinking water initiative in the area. When looking at your mill and cut & sew factory, are they using clean energy? Are there any clean energy initiatives you can support? In denim, when we wash jeans, we're not only using water but creating wastewater. So, you might want to support marine clean-ups or ocean restoration projects. These don't only have to be based on your physical supply chain, but they should be based on your business. What are your values? What are you passionate about? Do you believe in providing quality education to those less fortunate? There are endless opportunities to make the world a better place by committing a portion of your profits to community and global initiatives. But, you must put in the research to show your customers how much thought you are putting in and not just donating to the first charity they found on google for a tax write-off.
Markanızı Güçlendirecek Uygun Sosyal Etki Girişimini Belirlemek
İşletmelerimizi ve yatırımlarımızı onlardan kâr etmek yerine topluma yardım etmek adına kullanma fikrinin yenilerde ortaya çıktığı düşünülebilir ancak en başta işletmelerin ortaya çıkmasının arkasında bu sebep vardı. Markalar ve şirketler hesap verebilir olmalıdır ve herhangi bir şey üretmenin gezegenimiz ile insanlar üzerinde etkisi olduğunu biliyoruz ve bu yüzden markanıza fayda sağlayacak girişimleri desteklemenin önemli olduğunu düşünüyoruz. Gelin birlikte işletmelerin toplumda ne gibi görevleri olduğuna ve markanızı güçlendirecek uygun etki girişimini nasıl belirleyeceğinize odaklanalım. Zamanda biraz geriye gidelim ve tarihteki ilk kurumsal firmadan bahsedelim. Burada karşımıza "Yeni Standart Enstitüsü" çıkıyor. Bu işletme, trenler veya hastaneler gibi kamu yararına büyük projeler geliştirmek için kaynakları bir araya getirmek amacıyla kurulmuştu. Bu işletme modeli insanların, kamu yararı için ayrıcalıklar sağlayacak hükümeti seçtikleri demokratik toplum yapımız üzerine kuruldu. Çalışanların, mal sahiplerinin ve halkın şirketin yaptığı her şeyde söz sahibi olması nedeniyle buna paydaş modeli deniyordu. Kulağa oldukça idealist geliyor! Ancak 1970'lerde ekonomist Milton Friedman insanlara işletmelerin tek bir sosyal sorumluluğu olduğunu, onun da kârı artırmak olduğunu söyledi. Böylece "Paydaşların Önceliği Modeli" ortaya çıkarak işletmeler tamamen değişmiş oldu. Bu model dünyayı daha iyi bir yer haline getirmeye çalışan şirketlerden paydaşların en fazla parayı kazanmasına kadar çoğu şeyi belirledi. Ancak dünya çapında 3500'ün üzerinde B Corp sertifikalı şirket ve etik ile ahlak temellerine kurulmuş markalarla fikrimizin değiştiği bir dünyaya doğru evrildik. Bu da işletmeleri daha fazla kazanç için kullanmanın popüler olduğu bir dönemde yaşadığımızı bize bir kez daha hatırlatıyor. Ancak desteklenecek çok sayıda sosyal ve çevre girişimleri bulunuyor. İşletmeniz için anlam ifade edecek girişimleri nasıl doğru bir şekilde seçebilirsiniz? İlk aşamada, tam olarak nerede etki yarattığınızı belirlemek için tüm tedarik zincirinize bir göz atın. Buradaki ilk adım, ham maddelerinizi nereden tedarik ettiğiniz. Pamuğunuzu az yağış alan bir bölgeden mi temin ediyorsunuz? Bölgedeki toprakların yenilenmesine yardımcı olacak bir ağaçlandırma projesini veya temiz içme suyu girişimini destekleyebilirsiniz. İmalathanenizde ve kesim dikim fabrikanızda temiz enerji kullanıldığını düşünüyor musunuz? Destekleyebileceğiniz temiz enerji girişimleri var mı? Denimleri yıkarken sadece su kullanmıyoruz, aynı zamanda atık su da oluşturuyoruz. Bu nedenle, deniz veya okyanus temizleme projelerini desteklemeyi düşünebilirsiniz. Tüm bunları sadece tedarik zincirinize değil, aynı zamanda işletmenize dayandırmalısınız. Değerleriniz nedir? Tutkulu olduğunuz şey nedir? Daha az ayrıcalığa sahip insanlara kaliteli eğitim mi vermek istiyorsunuz? Kârınızın bir kısmını kamuya ve küresel girişimlere adayarak dünyayı daha iyi bir yer haline getirmek için birçok fırsat bulunuyor. Ancak, müşterilerinize yalnızca Google'da karşılaştıkları ilk hayır kurumuna vergi indirimi için bağışta bulunmadığınızı, bunun üzerine ne kadar düşündüğünüzü göstermek için araştırmalar yapmalısınız.
To view full content and a better mobile experience, try
Calik Denim mobile application