Jeans Under the Tree: Your Failproof Guide to Gifting Denim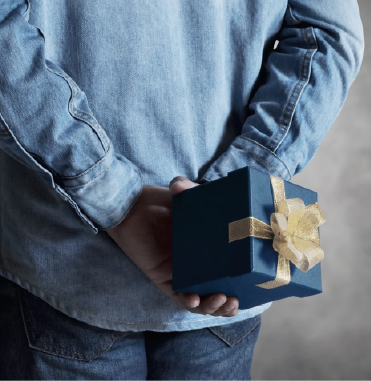 If you've got a denim lover in your life, you might be struggling to find the perfect gift for them. Denim may indeed be the perfect gift for denimheads, but it's a fine line between an incredible gift of denim and a so-so one. We're here to help you with this failproof guide to gifting denim.
If you've got a denim lover in your life, you might be struggling to find the perfect gift for them. Denim may indeed be the perfect gift for denimheads, but it's a fine line between an incredible gift of denim and a so-so one. We're here to help you with this failproof guide to gifting denim. This won't be a conventional buying guide. Rather than suggesting specific brands or pieces to try, we're going to look at six questions. The answers to the questions below will guide you towards a denim decision that is the right one. Find the answers to these questions and you'll be able to put something under the tree that will have the denimhead in your life beaming from ear to ear.
Question 1: Do they need more denim?
We're leading off with the most important question. Denim lovers tend to have a surplus of denim—much of it unworn. The last thing you want is to give them the gift of a carefully considered denim piece only to see it go to the bottom or middle of the pile. If your gift-giving target has drawers stuffed with unworn pairs and racks of denim tops and jackets, they might not need another.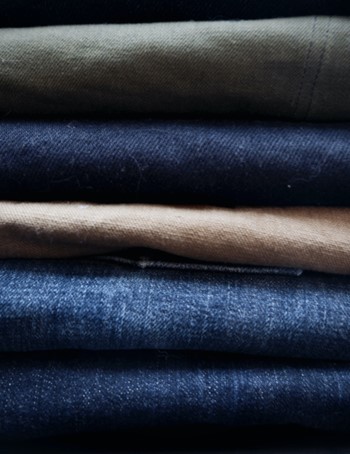 If, however, they've talked about a particular piece but haven't purchased it yet, this is a gift-wrapped opportunity. Get ahead of them and pick up that piece they've been eyeing. To make sure that your gift isn't a duplicate by the time Christmas morning rolls around, ask them to freeze their clothing purchases until after the holidays.
Question 2: Where are the gaps in their wardrobe?
How far down the denim rabbit hole has your gift-giving target fallen? They might have multiple pairs of jeans, but do they also have a broad collection of jean jackets and denim shirts? What about ancillary products like flannels, boots, chambray shirts, belts, wallets, etc.? Have they identified any gaps in the last few months that you might fill with a well-timed purchase?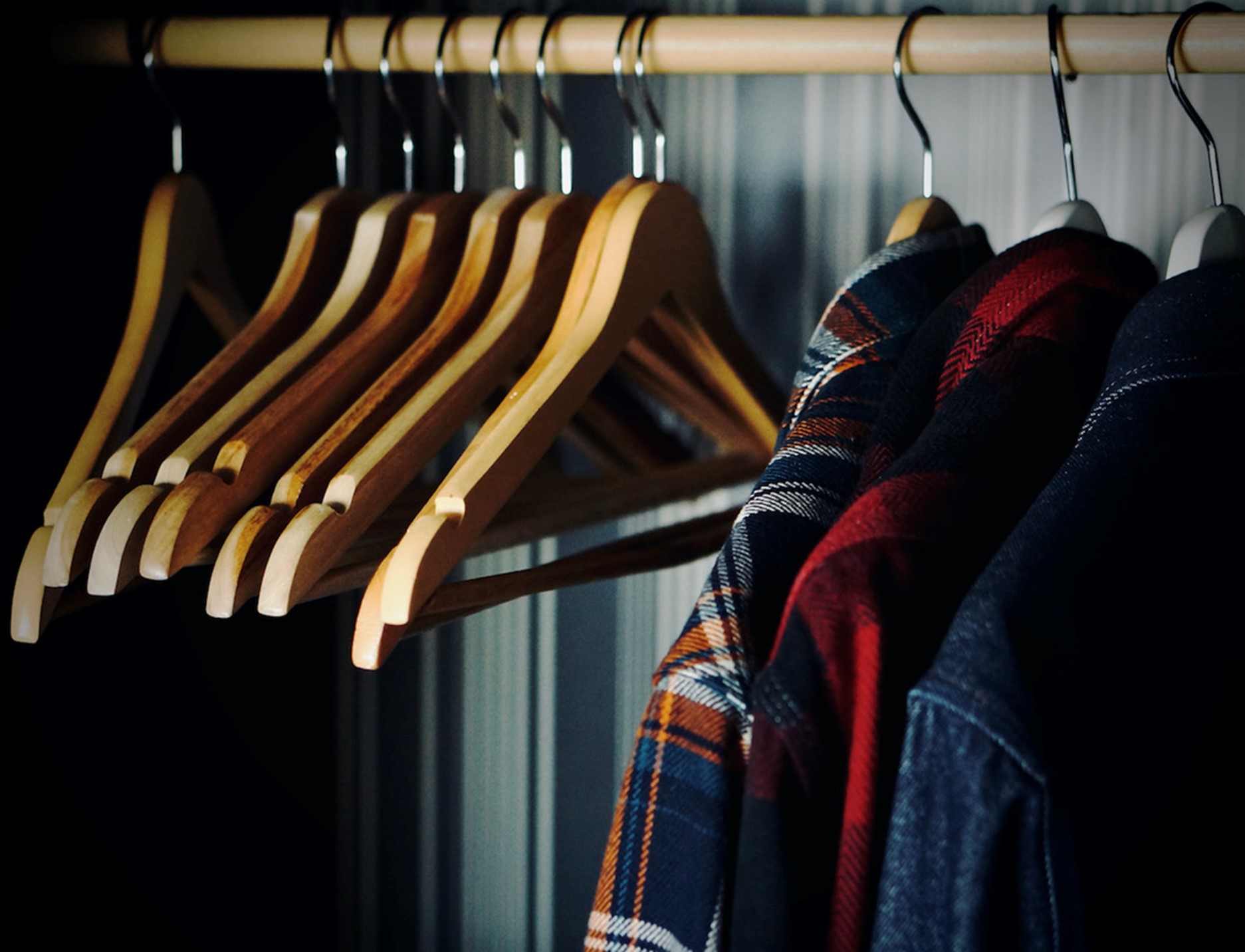 The further that denim lovers fall down the rabbit hole, the narrower the gaps get, but there are always spaces between if you know where to look for them. There may, for instance, be brands that they've always wanted to try, or there might be a niche product category they're keen to explore. If, for example, they have a much-loved Type III Trucker Jacket (with the v-shaped stitching running from the pockets to the waist), they might be overjoyed with a Type II denim jacket from their favourite brand. There might, though, be a reason they don't have one yet. If they already have multiple denim jackets in their collection, it might be best to look in another direction.
Question 3: What kind of denim do they tend to wear?
Denim lovers tend to fall into two major categories. In the first category are all those who purchase pre-faded denim that has been washed and distressed to make it look worn; in the second are those who buy raw denim (usually selvedge) which they fade themselves. The latter invest months or years in each pair to get it exactly how they want it; they choose a new denim piece based on its fade potential. The former buy denim pieces for style and comfort.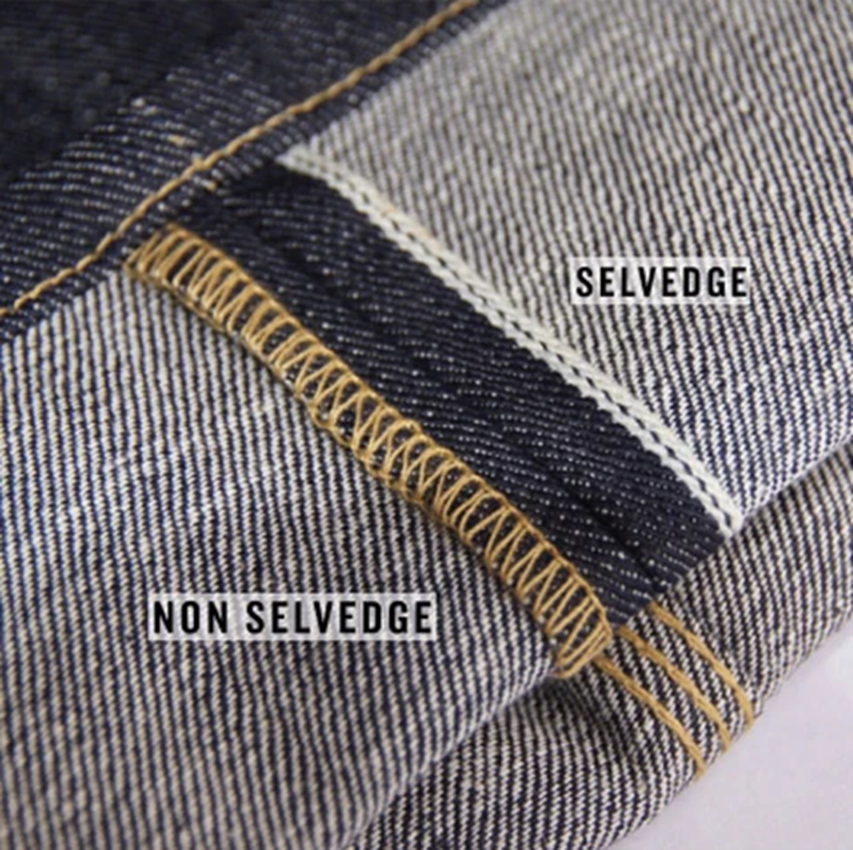 Respect the dividing line between these two categories. Somebody who only wears raw selvedge will turn up their nose at pre-faded jeans or denim jackets, no matter what name is on the label. In the same way, those who don't appreciate raw denim will find raw pairs stiff and stylistically uninteresting. Though you might have fallen in love with raw denim, there's no guarantee that your gift-giving target will find the experience as rewarding as you do. Give the gift of selvedge only to those who you know will appreciate it.
Question 4: How will they use the denim?
As king of the workwear fabrics, denim continues to be the fabric of choice for those who work dirty jobs. At the same time, it long ago crossed over into the world of fashion. No fabric can compete in terms of denim's range of applications, from purely fashionable to purely practical and everything in between.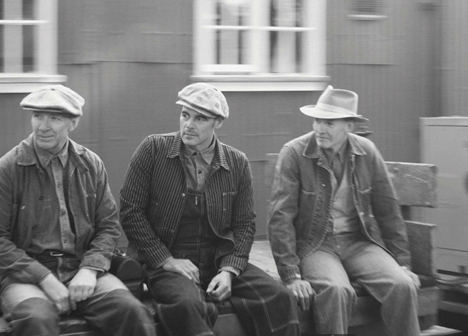 If your gift-giving target uses denim as workwear, they will probably prefer something heavier. Denim brands, and especially raw denim brands, often list weight (in oz.) in product listings. Look for something north of 14 oz., but be aware that, if they are not used to stiff and heavy raw denim, they may quickly revert to what they are most comfortable in. If denim is a style choice for them, the questions below should help guide you towards an appropriate pair.
Question 5: Are they brand loyal?
Denim love can be either polyamorous or monogamous. If the denim lover in your life is a walking billboard for a particular brand, this makes finding them something they'll love straightforward enough. If they have a pair from their favourite brand that is barely holding together at the seams, a replacement pair in the identical fit and weight will be a great gift (provided they don't have a long list of pairs in the cue).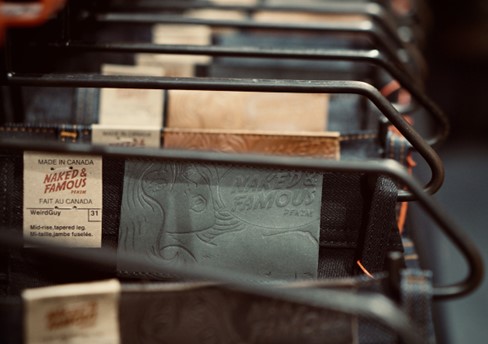 If they hop from brand to brand, your options are nearly unlimited. Look at the denim pieces in their collection. The ones that have been worn the most are usually the ones that they've enjoyed the most. Something from the same brand will probably be a winner. If you want to dig a little deeper, there are thousands of denim brand guides online. A quick shortcut is to head to the place where your favourite denimhead shops. Bring a list of his or her favourite pairs (make sure to note the model numbers) and ask the clerk to suggest something similar based on this list.
Question 6: What size do they normally wear?
For your gift to be truly successful, the piece should slide out of the wrapping paper and onto their legs or shoulders without any difficulties. If you're sticking with a brand that you know they love, sticking with the same tag size should result in an identical fit, but remember that not all denims are alike. If both items are made from sanforized (i.e., pre-shrunk) denim, you should be able to trust the tag size, but you might want to ask a clerk to confirm this.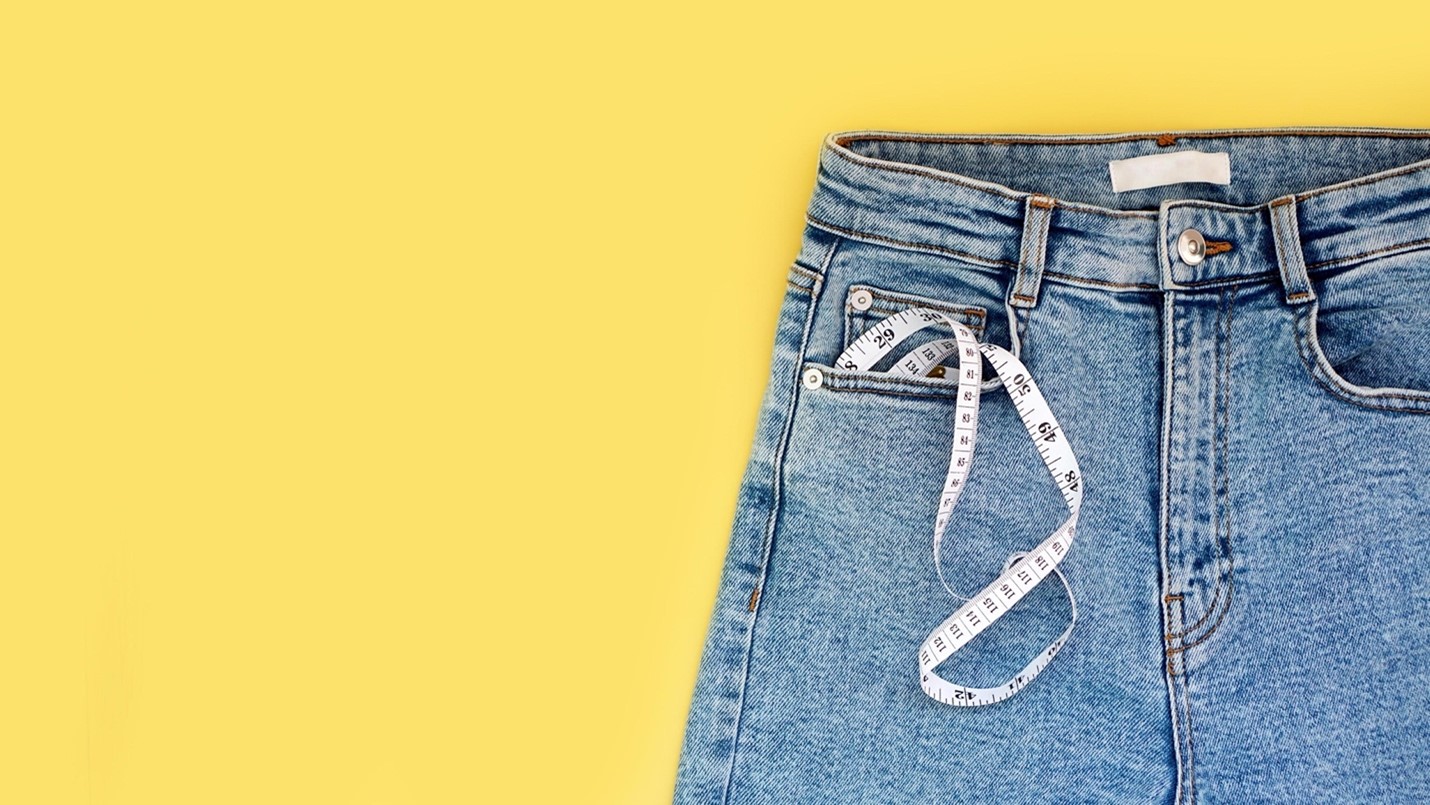 If trying a new brand, don't use the tag size as a guide. Instead, use measurements. Before heading to the shops or online, measure one of their favourite pieces (ideally one fresh from the wash) and compare these numbers to the size charts online. The most crucial numbers to get right for jeans will be the waist measurements (measured from side to side with the jeans laid flat and buttoned), but if they've got any meat on their bones, the thigh measurements (measured from the point of the crotch to the outside of the jeans) will be equally crucial. For above-the-belt pieces, chest (measured from pit to pit) and sleeve length (usually measured from the point of the shoulder) will be the important numbers. *** We hope that your holiday hunting will be a huge success. Denim lovers absolutely beam with delight when they get just the right piece from a friend or loved one. It may be more work to get them something perfect, but we hope you'll agree that it (and they) are worth it.
Ağaç Altında Jeanler: Denim Hediye Etmek İçin Kusursuz Rehberiniz
Eğer hayatınızda denim tutkunları varsa onlara mükemmel hediyeler bulmakta zorlanıyor olabilirsiniz. Denim, hayranları için harika bir hediye olabilir ancak muazzam bir hediye ile sıradan bir hediye arasında ince bir çizgi vardır. Denim hediye etmek için kullanabileceğiniz bu kusursuz rehberle size yardımcı olacağız. Bu sıradan bir satın alma rehberi değildir. Belirli markalar veya parçaları önermek yerine altı soruya odaklanacağız. Aşağıdaki soruların cevapları sizi doğru olan denim kararına yönlendirecektir. Bu soruları cevapladığınızda ağacın altına hayatınızdaki denim sevdalılarını mutluluktan havalara uçuracak hediyeler koyabilirsiniz.
Soru 1: Daha fazla denime ihtiyacı var mı?
En önemli soruyla başlıyoruz. Denim severlerin çoğunun bir yığın giyilmemiş denimleri vardır. Onlara özenle düşünülmüş bir denim hediye edip, bu hediyeyi denim yığınlarının dibinde görmek en son isteyeceğiniz şeydir. Hediye vereceğiniz kişinin dolabı giyilmemiş parçalar ve denim üstler ve ceketlerle doluysa muhtemelen bir yenisine ihtiyacı yoktur.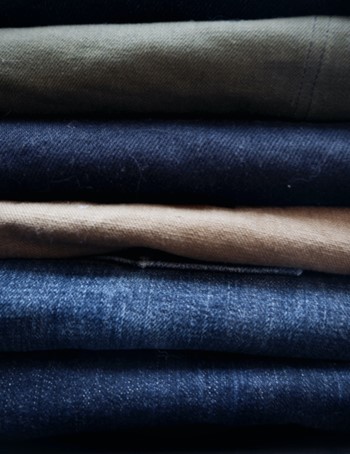 Ancak, belirli bir parça hakkında konuşup henüz onu satın almamışsa bu hediyeyi paketletmemeniz için bir sebep yok. Bir adım öne geçin ve gözüne kestirdiği o parçayı alın. Noel sabahına kadar hediyenizin aynısını almadığından emin olmak için o kişiden kıyafet alışverişini tatil sonrasına ertelemesini isteyin.
Soru 2: Gardırobundaki boşluklar neler?
Hediye vereceğiniz kişi denim batağına ne kadar derin saplanmış? Çok sayıda jean pantolonu olabilir ancak aynı zamanda geniş bir jean ceket ve denim gömlek koleksiyonuna da sahip mi? Peki denimlerin olmazsa olmazları oduncu gömlekleri, botlar, şambre gömlekler, kemerler ya da cüzdanları var mı? Son aylarda hiç kendisinde olmayan bir parçadan söz ettiğini duydunuz mu? Zamanlamanız iyi olursa gardrobundaki bu boşluğu siz doldurabilir misiniz?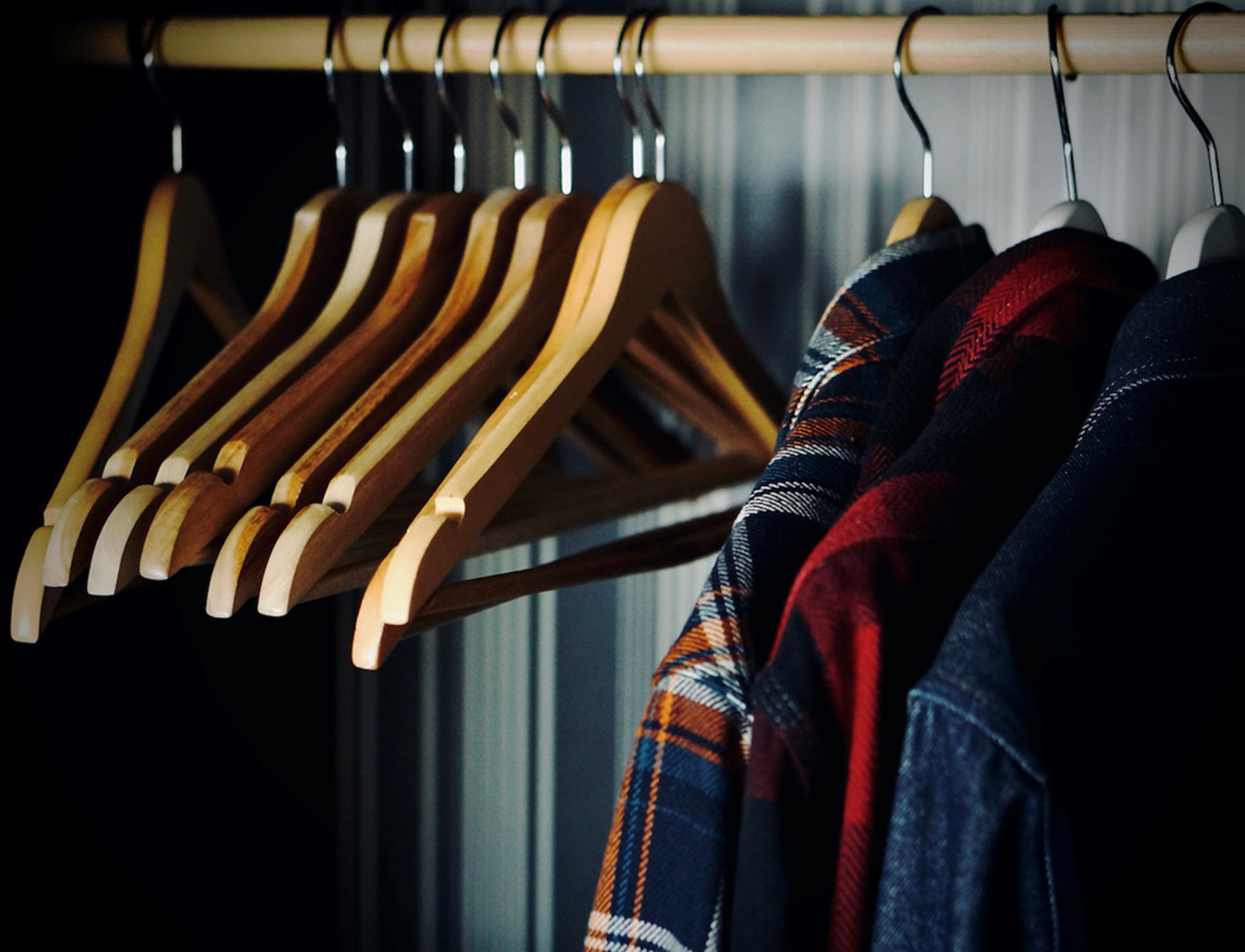 Denim tutkunları bu batakta ne kadar derine düşerlerse boşluklar da o kadar daralacaktır. Ancak nereye bakmanız gerektiğini bilirseniz her zaman bir boşluk bulabilirsiniz. Örneğin, hep denemek isteyip de almaya fırsat bulamadıkları markalar olabilir, ya da keşfetmeye can attıkları niş bir ürün kategorisi. Mesela sizin hedefinizdeki kişinin bayılarak giydiği bir Type III Trucker Ceketi varsa (ceplerden bele uzanan v şeklinde dikişli), en sevdiği markanın Type II denim ceketi onu çok mutlu edebilir. Yine de bu parçayı henüz almamış olmasının bir sebebi olabilir. Dolabında zaten birden fazla denim ceket varsa başka seçenekleri düşünmek en iyisi olabilir.
Soru 3: Ne tür denim giymeyi seviyor?
Denim tutkunları genellikle iki ana kategoriye ayrılır. Birinci kategori yıpranmış görünmesi için yıkanmış, eskitilmiş ve soldurulmuş denim satın alanlardan oluşurken ikinci kategori ham denim (genellikle selvedge kumaş) satın alıp bunu kendileri solduranlardan oluşur. İkinci kategoridekiler tam olarak istediklerini elde etmek için her bir çifte aylarını veya yıllarını harcarlar; alacakları parçayı solma potansiyeline göre belirlerler. İlk kategoridekiler ise stil ve rahatlık için denim alırlar.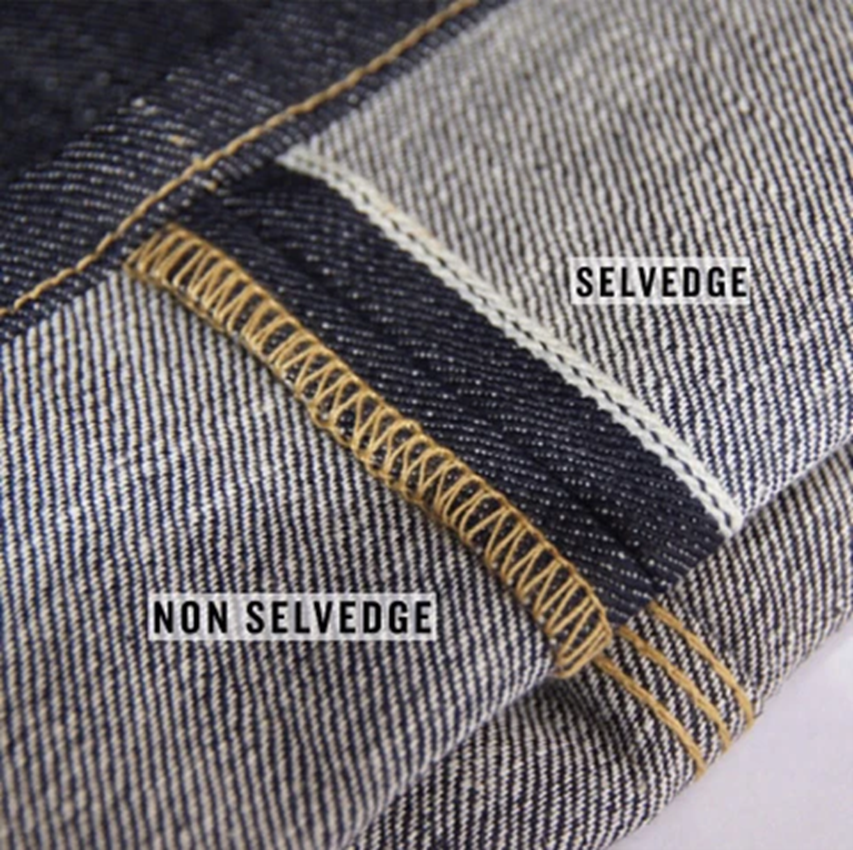 Bu iki kategoriyi ayıran çizgiye önem vermelisiniz. Sadece selvedge kumaş giyen biri, etiketinde hangi marka olursa olsun solmuş jeanlere veya denim ceketlere burun kıvıracaktır. Aynı şekilde ham denimden hoşlanmayanlar, bu seçeneği sert ve stil açısından zayıf bulacaktır. Siz ham denimi çok seviyor olsanız da hediye vereceğiniz kişinin bundan sizin kadar memnun kalacağının garantisi yoktur. Selvedge denimi yalnızca değerini bileceğinden emin olduğunuz kişilere hediye edin.
Soru 4: Denimi ne amaçla kullanacak?
İş kıyafeti kumaşlarının kralı olan denim, kirli işlerde çalışanların tercih ettiği kumaş olmaya devam ediyor. Ayrıca uzun zaman önce moda dünyasında da kendine önemli bir yer edinmişti. Hiçbir kumaş modadan tutun da pratikliğe, aklınıza gelecek tüm alanlarda denimin geniş kullanım yelpazesi ile rekabet edemez.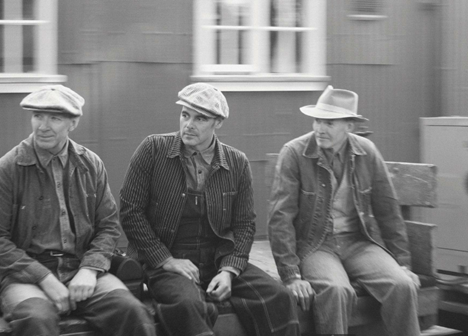 Hediye vereceğiniz kişi denimi iş kıyafeti olarak kullanıyorsa muhtemelen ağır bir tür tercih edecektir. Denim markaları ve özellikle ham denim markaları, ürünlerini genellikle ağırlığa göre (oz. cinsinden) listeler. 14 oz'un üzerinde bir şey arayın, ancak sert ve ağır ham denimlere alışkın olmayan kişilerin en rahat buldukları kumaşa hızla dönebileceklerini unutmayın. Hediye vereceğiniz kişi için denim bir stil seçimiyse aşağıdaki sorular sizi uygun ürüne yönlendirmeye yardımcı olacaktır.
Soru 5: Marka bağlılığı var mı?
Denim aşkı çok eşli veya tek eşli olabilir. Hayatınızdaki denim aşığı herhangi bir markanın yürüyen bir reklam panosuysa seveceği bir hediye bulmak basittir. En sevdikleri markanın denimini dikişleri sökülmek üzere bile olsa hala üstünden çıkarmıyorsa aynı beden ve ağırlıktaki yenisi o kişi için harika bir hediye olacaktır (tabii bunun gibi bir sürü dökülmeye hazır denimi yoksa).
Bu kişi markadan markaya sıçrayan biriyse seçenekleriniz neredeyse sınırsızdır. Koleksiyonlarındaki denim parçalara bakın. En çok giydiği genellikle en çok sevdiğidir. Aynı markadan bir ürün seçmeniz muhtemelen en mantıklısıdır. Biraz daha derine inmek isterseniz internette binlerce denim markası rehberi bulabilirsiniz. Kestirmeden gitmek içinse malum denim tutkunu kişinin genelde alışveriş yaptığı yerlere uğrayabilirsiniz. En sevdiği parçaların bir listeni yapıp (model adlarını/numaralarını yazmayı unutmayın) tezgahtardan bu listedekilere benzer önerilerde bulunmasını isteyin.
Soru 6: Normalde hangi beden giyer?
Hediyenizin gerçekten başarıya ulaşması için aldığınız parçanın, giyecek kişi üzerinde en az askıda durduğu kadar iyi durması gerek. Sevdiğini bildiğiniz bir markaya bağlı kalırsanız aynı bedende bir parça almak muhtemelen doğru sonuç verecektir. Ancak unutmayın: bütün denimler aynı değildir. Her iki ürün de önceden çektirilmiş denimden yapılmışsa etikette yazan bedene güvenebilirsiniz. Yine de satıcıdan bunu doğrulamasını isteyin.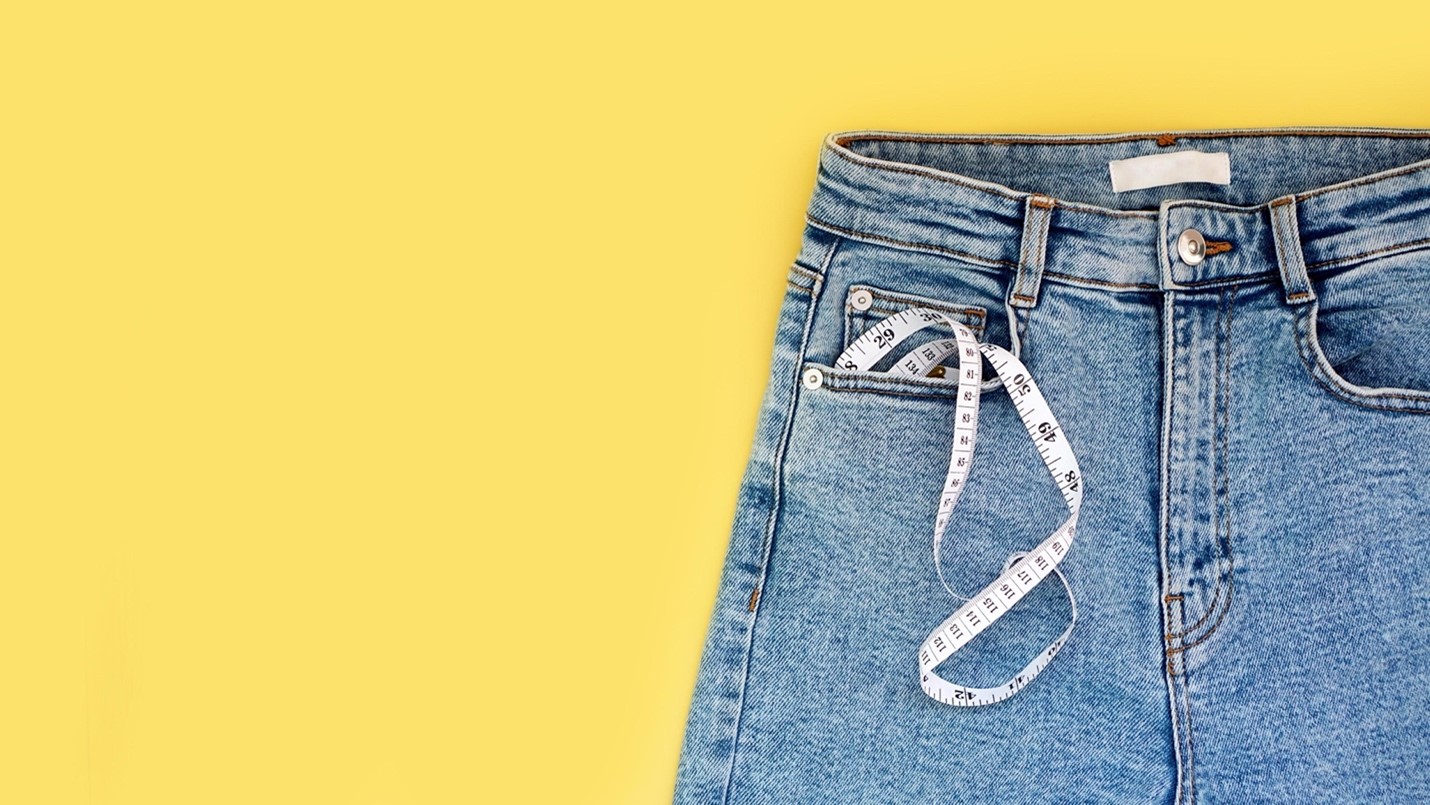 Yeni bir marka deniyorsanız etikette yazan bedeni baz almayın. Bunun yerine ölçüleri kullanın. Mağazalara veya internete yönelmeden önce en sevdiği parçalardan birini (ideal olarak yeni yıkanmış olanı) ölçün ve bu sayıları çevrimiçi beden çizelgeleriyle karşılaştırın. Jean pantolonlar için en doğru sayılar bel ölçüleri olacaktır (jeanler düz ve düğmelenmiş olarak yatırılarak bir yandan diğer yana ölçülür). Ancak hediye vereceğiniz kişi biraz kiloluysa uyluk ölçüleri de (kasık noktasından kot pantolonun dışına kadar ölçülür) aynı derecede önemli olacaktır. Kemer üstü parçalar için göğüs (iki koltuk altının arası ölçülür) ve kol uzunluğu (genellikle omuz noktasından ölçülür) önemli sayılardır. *** Umarız hediye avınız büyük bir başarıyla sonuçlanır. Denim severler, bir arkadaşın ya da sevdiklerinin hediye paketinden tam olarak doğru ürün çıktığında mutluluktan havaya uçar. Bu kişiler için harika hediyeyi bulmak biraz zahmetli olabilir, ancak biliyorsunuz ki onlar buna değer!
To view full content and a better mobile experience, try
Calik Denim mobile application